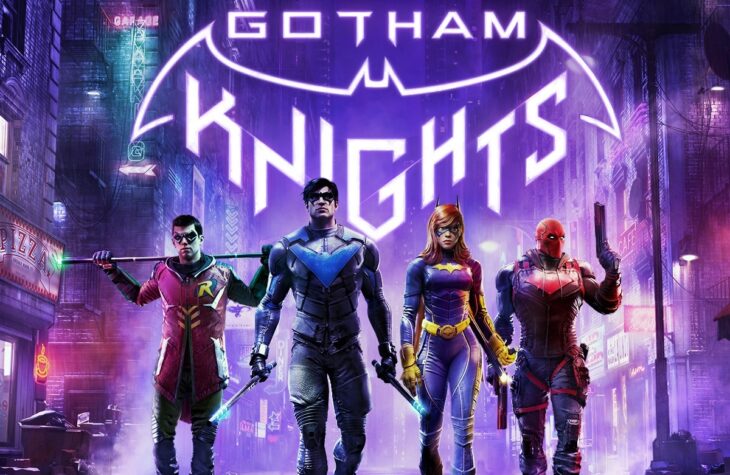 Despite the new releases entering the UK physical sales chart for the week ending October 22, 2022, FIFA 23 is the best-selling game for the third straight week. A 19% decline in sales kept EA's latest FIFA title in the number 1 spot where it has remained since its release. The biggest challenge FIFA has had so far came last week from WB Montreal's Gotham Knights which debuts at #2. The latest DC Comics title sold impressively well on the PlayStation 5 which accounted for 78% of total sales with the remainder coming from the Xbox Series X.
Ubisoft's second Mario game, the Switch exclusive Mario + Rabbids: Sparks of Hope sold well enough to claim the 3rd place for the week. A Plague Tale: Requiem from Asobo Studio launched the same day as Mario+Rabbids and finished the week in 5th place. Asobo Studio's prior title, A Plague Tale: Innocence debuted at #9 back in 2019 during a week with less fierce competition. 90% of the sales for A Plague Tale: Requiem was on the PlayStation 5 with the Xbox Series X representing the last 10%.
The last of the big new releases in the top spots on the chart is Persona 5 Royal at number 6. Previously released for the PlayStation 4, this last week saw Atlus' hit JRPG come to the Switch and current-generation consoles. 79% of total sales were on the Switch followed by 17% on the PlayStation 5 and 4% on the Xbox Series X.
Ghostbusters: Spirits Unleashed also made its debut this week at number 15, well out of the top 10. The latest from Illfonic Studio made 56% of its sales on the PlayStation 5, 23% from the Xbox Series X, and 21% on the PlayStation 4.
Overall, the weekly chart highlights physical sales on the Switch with half of the top 10 occupied by Switch exclusive titles and over 75% of all Persona 5 Royal sales being for Nintendo's portable platform. Splatoon 3 continued to slide week over week from its strong debut, landing back at number 7 this week, after placing in the number 4 spot last week. The only other console exclusive to place within the top 10 chart is Horizon: Forbidden West on the PlayStation 5 which also dropped 5 spots to 8th place for the week.
Below are the best-selling boxed video games in the UK for the week ending October 22, 2022: